Hi, Eve! I'm so happy you're our Author Interview for July. I was excited to read the ARC edition of Touched by Love in March and quickly fell for Liam and Nora's story. I know it's the second in series, but it definitely reads as a stand-alone.
Yes! Love in Stone doesn't necessarily have to be read first.
Well, Love in Stone is on my TBR list for sure, so I'm glad it's okay to read it second! I noticed Touched by Love is a contemporary read, but it has a few genre overlaps with some magical and historical elements that I love. How do you sum up Nora's set of skills and adventures for your readers?
When you lose your parents and get surprised with the psychic "gift" of learning an object's history through touch, you start to wish life were simpler. Predictable. Nora's senior year of college is anything but. As she struggles to get used to a new place, a meddling grandmother, and a boss who wants her to move on, she also finds herself getting too close to Liam Walker, the gorgeous professor who blew onto campus like a tempest.
Yes! That's the perfect description! I know you're a big supporter of indie authors. How were you inspired to write Touched by Love, or write in general? Any advice for those just starting their journey as an author?
Honestly, what inspired me to write and self-publish was reading a truly terrible book and thinking to myself, 'If someone had the guts to publish this as is, why can't I do the same?' What inspires me to continue writing, even when it's exhausting and all-consuming, are the readers. Knowing you're transporting someone and making them feel things from the words and worlds in your head is the best kind of motivation.
I spent six years writing and revising Touched by Love, often feeling as if I was drowning. The best piece of advice I received was to KEEP WRITING. Not to go back and read or edit; just to write to The End. That advice kicked me out of YEARS of circular writing.
SUCH good advice! I'm so glad you were able to hone your writing process to what works best for you! What are you currently working on?
I am a SLOW writer, as a wife, mom, and full-time employee in a creative field. Honestly, the only reason I was able to write a new series this year was due to the COVID crisis. Amazing how productive I can be when I'm not allowed to be social ? In "real life," I need a shirt that says, 'I'd rather be writing,' because that's how I feel 99% of the time.
My current WIP trilogy centers around a space tourism company. It's not sci-fi; it's workplace romance with some hot astronauts and exotic locales. The All In series book boyfriends and tropes are enemies-to-lovers multicultural romance, insta-love, beta billionaire, and 'sex no strings' bad boy. As with my other series, Her Hands, it's steamy contemporary romance with deep connections between the characters.
That sounds amazing and like so much fun to read! And write! Do you have any writing crutches?
Must. Have. Music. And all the chocolate.
Haha! You are totally speaking my author language! Do your character's have any crutches or quirks? Do they match your own?
Nora from Touched by Love has anxious tics and twitches, which is an embarrassment from real life that I tried to tackle in fiction. Like her, my hands never stop moving. I've also noticed all my female characters really love dessert. That's legit ?
Your female characters all sound like brilliant women if for that reason alone! Lol Speaking of brilliant, what authors have inspired you and your writing?
I love classic British authors: Austen, Conan Doyle, Christie. I only read classics, nonfiction, or indie authors in every genre, so to choose a current favorite would be impossible. I am BLOWN AWAY by the talent in the indie community. An indie who has influenced my writing with my current WIP series would be Melanie A. Smith, for her succinct way of telling a story. 'Make 'em feel in 50K' is my goal for my new series!
I've seen Melanie A. Smith definitely gain quite a fan following, and I'm so happy for her! She's representing indies in such a wonderful supportive way! It sounds like you're working even more to refine that writing process we spoke of earlier. I think it's the mark of a true professional to continue to push yourself to grow. What does your current process look like?
I'm a minimalist plotter and moderate pantser – I jot down the big picture points and then get to typing away! I have an alpha reader take a first pass, then I revise a few times before sending to beta readers; one of the most important and unsung heroes in an indie author's life! More revisions and professional editing come next – then off to ARC readers and on to the world! It's such an exciting process to see an idea take on its best form through the dedication and support of others in the community.
I agree! I don't know where I'd be without the support of author friends and avid readers! Let's have some fun, because I know we all love a good visual. If you could cast the movie version of your book, who would you choose?
Lots of hours on Pinterest help me find my book boyfriends. I find actors or models first, then write the characters from there. In my new series, the insanely attractive men are based on Godfrey Gao, Fabian Castro, and Stephen James. Liam from Touched by Love was based on a hybrid of Christian Hogue and Jensen Ackles (green eyes, gah!). Ben from Love in Stone was in my head first, but model Ben Dahlhaus looks an awfully lot like him. ALSO, Ben sings and I based his voice on Mat Kearney.
Okay! I now know I'll be spending at least an hour searching the internet for your hottie hero inspirations! One final question. What's your biggest passion as an author? What message do you want to leave with the world?
I firmly believe that an active and curious sex life can be a healthy physical and emotional outlet; a way for couples to connect and for people to explore themselves on a deeper level. I use the couples in my romance novels to portray the benefits and possibilities in healthy sexual relationships. There's still stigma, especially for women, around enjoying pleasure. I want readers to find my heroines' sexual journeys inspiring and empowering.
I'm so glad that you take such an approach to your writing! You're right in that too many people are focused on overemphasizing or de-emphasizing the sexual part of relationship when telling a story instead of letting it be led by the relationship and the emotional journey that undoubtedly becomes a part of it. I hope everyone takes the time to pick up your work and discover your passion for it themselves! Thank you so much for chatting with me today!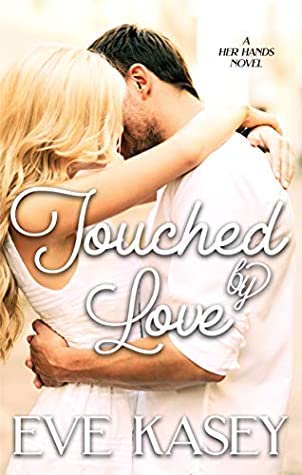 Social Media:
Taralynn Moore – Facebook, Instagram, Twitter, Goodreads, Bookbub