BENEATH THE LIGHTS – Christmas in July Contest
This quick, sweet read of a holiday novella is the perfect escape from the world right now! Post a pick of Beneath the Lights on any social media site, tag me, and you'll be entered to win Beach Cove Books swag and a free ebook copy of King Unveiled.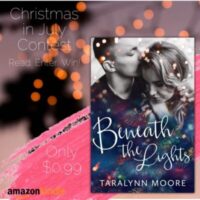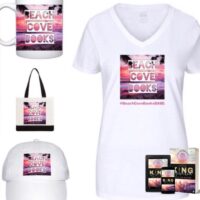 KING UNVEILED
Now available again across all ebook sites, King Unveiled is a Young Adult genre-blending summer read you can't miss! Enter to win a FREE copy!
"All I can say is WOW! This book has so much to it. There are complex characters, fantastic settings, genetic intrigue, an evil multi-billion dollar corporation, and a complicated romance. Bria is such a well-rounded main character and although her choices do not always feel like the right ones, they are true to her. Her development and growth over the course of the novel is so real and refreshing to experience and gives the reader a solid foundation for sticking by her. I cannot wait for book two!
If you're a fan of high stakes, character driven YA thrillers with a splash of romance, this book needs to be added to your TBR pile."
– S.C. Alban, Assistant Editor, Lakewater Press and Author, Foster Embry Publishing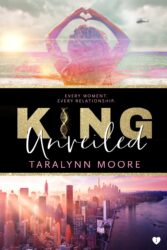 KING ABDICATION
Coming Fall 2020! The new release date for King Abdication will be announced soon!